About Dynamic Dental
We provide the best dental care possible for you and your family through our technology-driven services.
Our mission is to create healthy, confident smiles for life. We know a healthy smile is a confident one, which starts with regular, preventative care. We welcome new patients, and your comfort and care are always our top priority. Because every patient's needs are unique, our dentists work with you to create a personalized treatment plan to reach your health goals.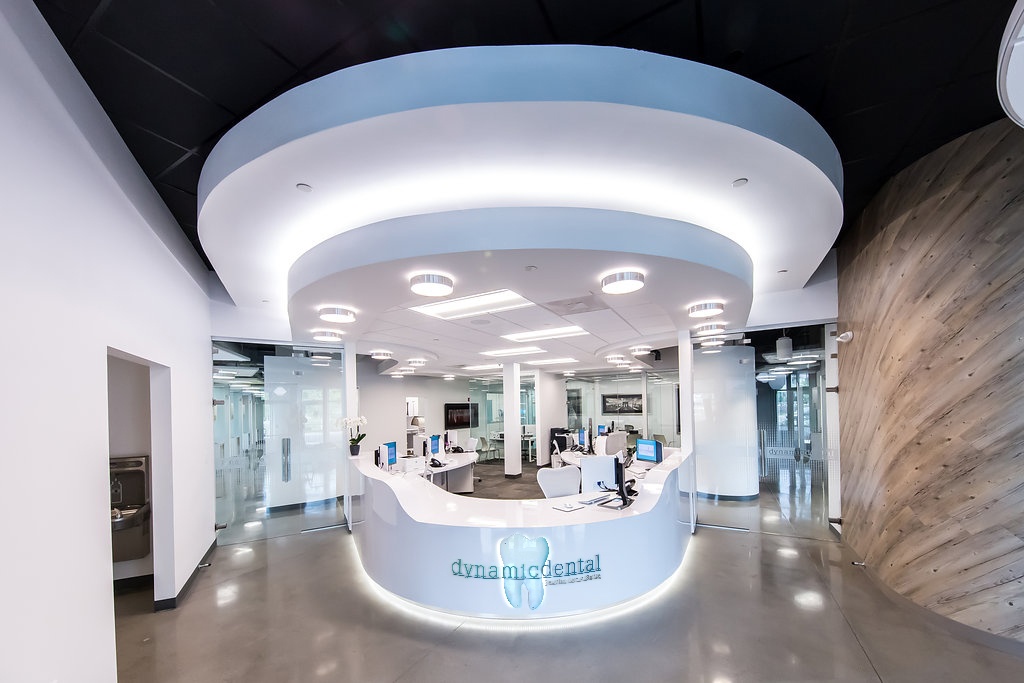 Our Promise to You
Our practice is built on principles that ensure that we provide patients with an exceptional experience. Here's what you can expect during a visit with our team:
A personalized experience: Patients always feel welcome, comfortable, and cared for because of our friendly and experienced staff. Enjoy peace of mind from trustworthy dentists and a focus on your unique needs.
High quality of care: Everyone deserves the best healthcare, and our award-winning dentists take pride in delivering it.
A focus on convenience: We fit into your life and remove barriers to care with night and weekend appointments, locations close to home, and financial solutions to fit your budget. Consultations are always free, and new patients can get an exam, all necessary x-rays, and a cleaning for one low price. We accept most insurances and work to best optimize your coverage. If you have an emergency, we are committed to same-day care.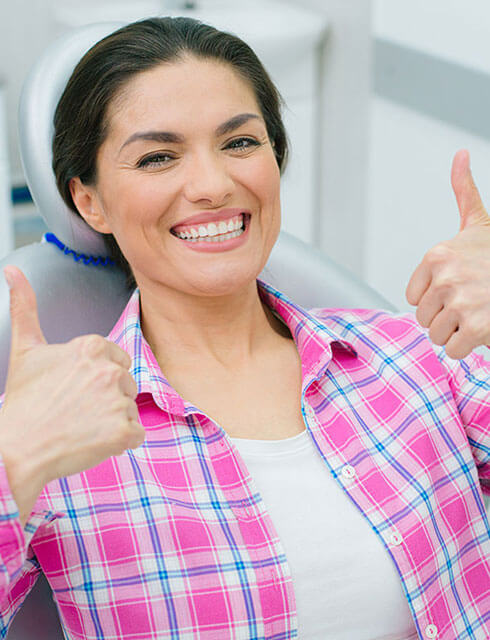 Investments in High-Quality Technology
Dynamic Dental offices are all-digital, including safely secured patient records on a cloud-based patient management system that is protected and secure. We offer automated patient reminders to help you stay on track with your dental care. And our clinical care is built on the latest dental technology and quality materials to ensure the best outcomes for our patients.
Our TRUE Values
As a 42 North Dental supported practice we abide by TRUE values: Teamwork, Respect, Urgency, Excellence
Inherent in these values is our commitment to providing high-quality dental care to patients of all races, religions, gender identities, sexual orientations, abilities, national origins and ethnicities. We are committed to an inclusive workforce with equal opportunities for all employees and know we are at our best when we are working together. We believe our diversity is our strength and connects us to the patients and communities we serve.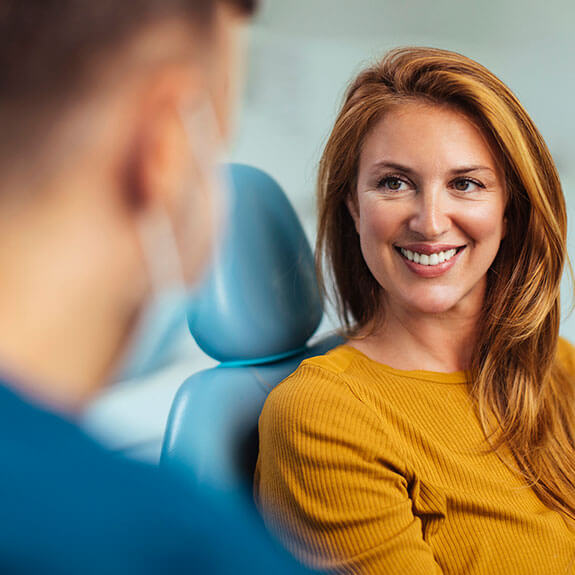 Dynamic Dental and 42 North Dental
Dynamic Dental is a 42 North Dental Care, PLLC practice and is owned and operated by dentists Dr. Samuel Shames, DMD. and Dr. Ronald Weissman, DMD. Dynamic Dental is supported by 42 North Dental, LLC, a dental support organization that provides non-clinical administrative and business support services to the practice. 42 North Dental, LLC does not own or operate the dental practice or employ dentists to provide dental services. Find more information about 42NorthDental, LLC and the dental practices it supports at 42northdental.com.