How Dental Insurance Works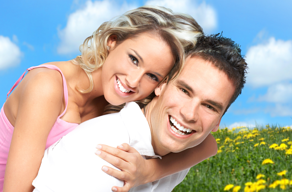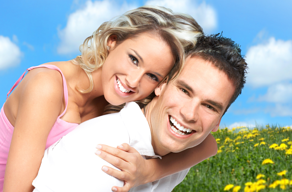 If you have dental insurance then you probably do not fully understand how it works. Don't worry you are not alone. First of all every dental insurance company has it's own set of rules. There are no standards. Each company adapts methods which can be far different from its competitors. I will break down a typical insurance policy and how it works. Bear in mind that the policies vary greatly and "typical" may not describe your particular plan.
Why You Should Look For An In Network Dentist
First of all let me stress the importance of visiting an IN NETWORK or contracted dentist. This means that the dentist has agreed to the terms and provisions set forth by your dental insurance company. What does this mean for you? Everything. Most dentist will accept your insurance even if they are not in network. If they are not in network with your insurance then they are able to bill you at any rate they see fit. You will be responsible for whatever the insurance does not pay.
This is not the case of an in network or contracted dentist. For example; you need a crown or cap. Your dental insurance company is willing to pay 50% of the fee that they think is appropriate ( each insurance company has its own fee schedule where procedures are defined and given a fee determined by the company) which, for this example, is $1000. Therefore you are responsible for $500 assuming you have no deductible. (more on deductibles later) The $500 is the most you would have to pay if you visited an in network dentist.
If the dentist was not in network they can use their own fee - so - even though they 'take' your insurance, they may charge $1200 for the same crown or cap. Your insurance will still only pay 50% of $1000 (which is the fee they determined to be appropriate and you agree to by using them as your insurance carrier) that leaves you now owing $700. Most insurances split up coverage like this: 100% preventative, 80% basic, 50% major.
Every Dental Insurance Policy is Different
Remember every policy is different! Preventive covers cleanings, fluoride, checkups, xrays etc. Basic covers fillings, (usually only silver) root canals, dentures, partials and several other procedures. Major covers crowns, veneers, implants and many others. With a decent policy you should never have to pay for preventive work. If you have a deductible (and you probably do - usually $50) it would not be collected unless you are having a basic or major procedure.
A typical dental insurance policy gives you about $1000-$1500 per year. Once this is used up you will have to pay out of pocket. It is important to remeber that the benefits refresh on a yearly basis (usually January to December) so you will get a new maximum at the start of each year. Your treatment should be planned according to your benefits renewal. Most dental offices that are in network providers will help you with your insurance. If they don't, find another dentist.
On Out Of Pocket Dental Expenses
The office should let you know aproximatly how much out of pocket expense you will incur and notify you well before treatment. It is reccomended that a predetermination of benefits be sent to your insurance company prior to treatment. The dental office will send your treatment plan to the insurance company upon reciept they will calculate the excat dollar amount they will pay and the amount you will owe.
It is worth mentioning that as of this blog the dental insurance carriers are only willing to pay for silver (amalgam) fillings. Often times dentists will use a white filling material (composite) you will be responsible for the difference between the price of the silver and the white fillings.
If properly understood and managed, dental insurance can be a great benefit.

Dynamic Dental