How to Choose the Right Pediatric Dentist for Your Family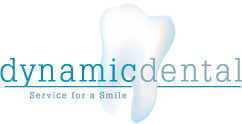 Choosing a pediatric dentist is a challenge—and a general dentist isn't always the best option for your family. Many children have fears related to the dentist. Pediatric dentists need to modify their practice to accommodate children, often using special, modified versions of tools to help calm them. Here are a few things that you should look for when selecting a pediatric dentist.
Get a Consultation
Before choosing a pediatric dentist, visit a dentist for a consultation. Take the time to tour the facility, ask about the amenities and equipment, and see the services that they provide. You may also want to inquire about things like insurance, co-payments, and payment plans. Getting a consultation before just walking in for treatment can help assure you that you're making the right choice for your family.
When touring the facility, keep in mind that old equipment—as long as it isn't broken—isn't necessarily a bad thing. A clinic that only has state-of-the-art equipment may be more versatile but also substantially more expensive. More important than the age of the equipment is the cleanliness of the facility itself, as cleanliness is not optional.
Word of Mouth and Reviews
Online reviews, testimonials, and general word of mouth can be the best metric for a pediatric dentist. Every family may have a unique experience, but they will be able to tell you whether the dental practice appears to be friendly, competent, and trustworthy. These are things that aren't always possible to tell by simply taking a walkthrough or speaking with the dentist.
Every dentist has a few negative reviews. People are often stressed and frustrated when they go to the dentist, even if they were well taken care of. When looking at reviews and testimonials, look for commonalities—repeated complaints that multiple customers had, such as over-billing or work that wasn't sufficient.
Red Flags for a Pediatric Dentist
Just as there are some things that you should look for in a dentist, there are also some things that you should watch out for. Here are a few major red flags:
Not being set up for children. If the waiting room and equipment don't appear to be prepped specifically for children, it's likely that the services don't have children as a priority.
Being short in terms of customer service. If the dental practice can't be patient during customer service, they will most likely not be able to be patient with your child.
Not requesting the previous dental records for your child. Less-than-scrupulous dentists may perform unnecessary work on a child to increase their billing.
Telling you that your child needs extensive work right away. Most parents want to do the best for their children and will say "okay" to even the most extensive of procedures. A second opinion is usually warranted for extensive work.
Trying to sell and advertise a large volume of packages. All good dentists look into new technology as ways to help their patients, but they won't create a sales pitch every time you visit.
In general, over-billing or hasty, insufficient care are the two major things you generally need to monitor when choosing a family dental practice.
The Services of Dynamic Dental
Dynamic Dental is the answer to your family's needs for Mansfield pediatric dentistry. We have extensive experience with children and families from all over Massachusetts. As a family dentist, Dynamic Dental is able to take care of your children even as they grow, offering services to the entire family in a single clinic. Billing is always transparent and there are many new technologies and tools to take advantage of.
Come tour our facility today! We can walk you through our amenities and equipment, and discuss how we can help your family.
Dynamic Dental